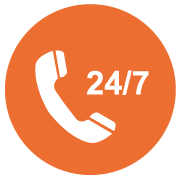 Unparalleled Service – Largest geographical coverage with Australia wide service backed by 24/7 phone support in addition to your dedicated account manager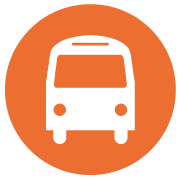 Largest Fleet We have access to one of the largest charter bus fleets in Australia with over 5,000 vehicles. Our range extends from Minibuses to 70 Seat Coaches.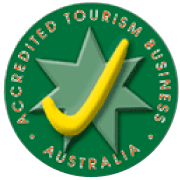 Trusted Partner As an approved member of the Australian Tourism Accreditation Program we have provided coach hire for some of the largest corporations in the world
Transport Network Australia offers coach hire and bus charter services Australia wide
If you are looking for coach charter or a luxury sedan , we are the company to call – no matter where you are in the country.
We are Australia's number one choice for companies and organisations that require a coach hire or charter service. Through our vast industry network and experience, we offer you a solution to charter transport that is unmatched throughout Australia. With our reach extending throughout each and every state and area of the country, we have an effective travel solution for your company, organisation or large group. The main areas which we service are Perth, Sydney, Melbourne & Brisbane.
We have transport options for every occasion
For further enquiries about coach and bus hire, or any other transport requirements, please feel free to contact our friendly staff.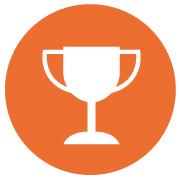 #1 for Coach Hire & Charter
When your company's reputation is on the line, anything less than spot on isn't good enough. That's why you can rely on Transport Network Australia as your trusted partner. Whether you're organising the company retreat, taking clients on a tour or getting staff to work don't settle for anything other than Australia's #1 for premium coach hire.
At Transport Network Australia we understand it's paying attention to the detail in every booking that makes the difference. That's why all our clients have a dedicated account manager to help arrange every detail of a single trip or entire tour.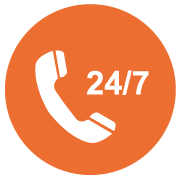 Unparalleled Service
Whether it's specific vehicle requirements or detailed route and destination mapping, your Transport Network Australia account manager will be there with you to make sure you're covered.
For those times where minutes count you can keep your finger on the pulse with our exclusive GPS tracking smartphone application; the only one of it's kind in Australia. This service is only available for specific journeys.
And for those rare occasions where plans change or something goes wrong, you're backed by 24/7 phone support from an Australian based team of trained consultants so there's always someone to help.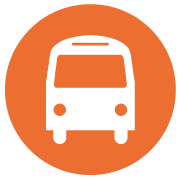 The Best Selection
Transport Network Australia has access to the largest coach fleet in Australia with over 5,000 vehicles. From 7 seat people movers to luxury 70 seat coaches, we'll be here with the best solution for you wherever and whenever you need.
But it's not just our size which makes us the #1 choice for corporates, the tourism industry and anyone who values trust and complete reliability of service.
Our state-of-the-art booking and review system ensures you're getting a coach that's always of the highest standard, with a driver who's been ranked and reviewed after every trip to make sure you'll only ever be dealing with the best of the best.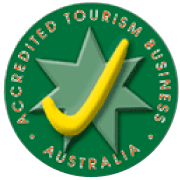 Tried & Tested
Since 2007 we've been the partner for over 100,000 transfers from individual trips to complex large scale people movements, with no journey being too large or too small. It's our ability to provide a transport solution no matter the requirement that's seen us become the preferred coach hire and charter company for McDonalds, Google, Channel 9 and Telstra. And now, we're at your service.
We're proud to have transported 1,200 passengers in a day for Ernst and Young and coordinated over 1,000 individual trips during the HSBC British Lions Tour. We are the only coach company you'll ever need – Click Here Now!
Kind words from great people
Marion
Well to tell you the truth I can't think of any possible way to improve your service. I have never used a more efficient company in my life. The SMS messages came through even before I had a chance to take me hand off the mouse. If there were more sites out...
Volkswagen Group Australia
Just wanted to say a huge thank you for the fantastic service we received over the past year. Making the decision to partner with TNA was one of the best decisions we made in terms of value for money and exceptional service. Our training team are so relieved they can...
Tiffany
We are extremely happy with the service that you provided us everything run very well!!! I would like to congratulate you on your driver he was lovely to work with and was a great guy. I am sure the next time we have an event where we need transport I will be certain...
Michelle – Tigcorp Pty Ltd
Please pass on our thanks to Bill for his patience, courtesy and professionalism. We all had a wonderful night. 06-07-2014 Michelle – Tigcorp Pty Ltd
Nadine
Just a very quick note to thank you for everything today. We had a great day and everything went according to plan! 06-07-2014 Nadine
Iain – RTB Holdings Pty Ltd
All went very well, thanks. Your drivers were especially helpful when several guests (who had previously declined a lift on the buses) decided that they'd like a run to Norman Park! The boys helpfully worked-out a little detour to keep everyone happy. 06-07-2014 Iain...
Maria
Just thought I would say a very quick thank you for the bus yesterday. it was a great day and Donato our driver was great. we had a very smooth and care free day. so thank you. Also he was very patient with us so please extend our thanx to him. Once again thank you...
Ellen
Just a quick e-mail to say thank you for the services provided last week to get our staff to the Christmas party. Looking forward to working with you in the future. Thanks 06-07-2014 Ellen
Jenny
We couldn't be more happy with your service. From the quotation to our drop off and return, we found all staff to be extremely courteous, friendly and efficient! Job well done! Regards, Jenny 05-01-2015 Jenny
Kellie – Multiple Stories Pty Ltd
I just wanted to say thankyou very much for all of your help in organising the bus for the day. It was a suburb day and Tony the bus driver was delightful. The bus was just as nice as you had said and if i ever need to organise another bus it would be same and i would...
Lyn
Your service is excellent and our Company will be sure to use you again for any of our requirements in Brisbane. I also have some friends in Brisbane who work for large corporations and I will pass your details onto them. I would like to take this opportunity to thank...
Erin
I just wanted to say thank you for the mini bus arranged for our site tour yesterday. The day went off without a hitch, the driver was really nice and our guests were thoroughly impressed. Thanks again 06-07-2014 Erin
Leigh – BDS Services
Thank you so much for helping with the bus for our Ipswich delegates. The bus was exactly what we needed. Our travellers had all the space they required, they were able to talk to each other about what they were viewing on tour, and the driver was described to me as...
Kay
The service provided was excellent and I now use Transport Network Australia Pty Ltd everytime my Manager travels interstate, it doesn't matter which state as this quality and reliable service is available in every city that my manager travels to in Australia....
Lynne – QBE Australia
I just wanted to say a huge thank you to you for helping us out once again with coach transport. Please also convey our thanks to Geoff, our wonderful coach driver. He's so helpful and friendly and a great driver – a real asset to his employer. 06-07-2014...
McDonalds Australia Ltd
"I would highly recommend TNA to any large corporate business or event, I have been very impressed by their professionalism and assistance in the organisation of our bookings. They are always punctual and the drivers are caring and friendly. I have been very...
Beverley
The bus tour was excellent. Your bus was clean and very comfortable – everything working fine and your driver George was sensational – he knew his way around, he was cheerful and very, very helpful – just a delight. He gets a gold star from us. He...